ANNOUNCEMENTS
Summer Internship in the House of Representatives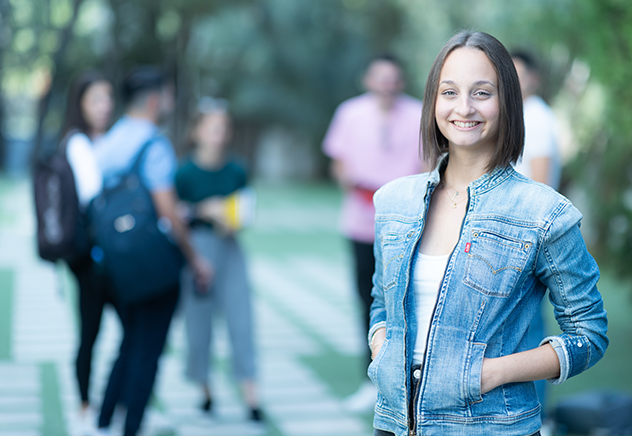 Πρακτική Άσκηση στη Βουλή των Αντιπροσώπων

English text below

Ακόμη μία ευκαιρία για Καλοκαιρινή Πρακτική άσκηση, η οποία αυτή τη φορά παρέχεται από τη Βουλή των Αντιπροσώπων.
Βασικές πληροφορίες και κριτήρια:
Ι. Αφορά σε ελληνόφωνους προπτυχιακούς φοιτητές/τριες.
ΙΙ. Βεβαίωση συμπλήρωσης των δύο (2) πρώτων τουλάχιστον ετών των σπουδών σε Ανώτατο Εκπαιδευτικό Ίδρυμα αναγνωρισμένο από την Κυπριακή Δημοκρατία σε κλάδο συναφή με τις εξουσίες της Βουλής των Αντιπροσώπων και τις αρμοδιότητες των υπηρεσιών της.
ΙΙΙ. Περίοδος και διάρκεια πρακτικής άσκησης:
Ιούνιος - Ιούλιος [διάρκεια δύο (2) μήνες]
.
ΙV. Ως ημερομηνία έναρξης του προγράμματος για πρακτική άσκηση των φοιτητών έχει καθορισθεί η 6η Ιουνίου 2023. Ως εκ τούτου, ο/η κάθε ενδιαφερόμενος/η που επιθυμεί να συμμετάσχει στο πρόγραμμα «Πρακτική Άσκηση στη Βουλή των Αντιπροσώπων» μπορεί να υποβάλει τη σχετική αίτηση μέχρι τα μεσάνυχτα της
7ης Απριλίου 2023
.
V. H αίτηση μαζί με τη βεβαίωση συμπλήρωσης των δύο (2) πρώτων ετών σπουδών μπορεί να κατατεθούν σαρωμένα, μέχρι την πιο πάνω προθεσμία, στην ηλεκτρονική διεύθυνση
internship@parliament.cy
Επιπλέον, η Βουλή Αντιπροσώπων συμμετέχει στο
έργο «Γραφεία Διασύνδεσης Πανεπιστημίων με την Αγορά Εργασίας»
μέσω του οποίου μπορείτε να πραγματοποιήσετε την πρακτική σας άσκηση και να σας
αναγνωριστούν ECTS στο πρόγραμμα σπουδών σας
.
Στοιχεία Επικοινωνίας με το Γραφείο Διασύνδεσης του Πανεπιστημίου
(Μαρίνα Χαραλάμπους)
ad.mac@frederick.ac.cy
& (Στέλλα Μακρομάλλη)
ad.mas@frederick.ac.cy
, τηλ. 22394437
Η αίτηση καθώς και οδηγίες για συμπλήρωσή της βρίσκονται στην
επίσημη ιστοσελίδα της Βουλή των Αντιπροσώπων
.
-------------------------------------------------------------------------------
Summer Internship in the House of Representatives

The House of Representatives announces that submissions for summer internship opportunities are now open!
Basic Information and Eligibility Criteria:
I. Eligible students are Greek speaking, undergraduate students in a related field, who have completed at least the first two years of studies.
II. The duration of the internship is
2 months, June & July
.
III. The Internship start day is June 6th and applications must be submitted by
April 7th, 2023
in one of the two following ways:
(a) Directly to the Parliament via email at the address
internship@parliament.cy
(attached application and certificate of completion of at least two year of studies)
(b) Through the University's Liaison Office and the program 'University Labour Market Liaison Offices' where you can get credits / ECTS for the placement.
Frederick University Liaison Office:
(Marina Charalambous)
ad.mac@frederick.ac.cy
and (Stella Makromalli)
ad.mas@frederick.ac.cy
, tel. 22394437