News
Developing the first-ever curricula for Environmental Officers in nautical tourism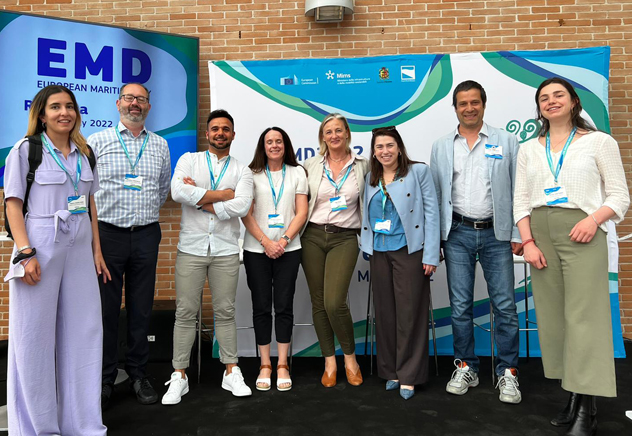 Frederick University is participating in the EnviroNaut project, a European initiative to enhance the positive environmental impact of the recreational boating sector by bridging the industry's professionals' training and skils
Frederick University is one of six partners in the
"ENVIronmental Officer in the NAUTical Tourism Industry" (EnviroNaut)
research project, during which the first-ever environmental qualification for nautical tourism companies will be developed. The project aims to bridge the gap between the training and skills needed in the boating industry, while enhancing the positive environmental impact that the recreational boating sector can have.
The EU funded Erasmus+ project is formed by a multidisciplinary consortium, coordinated by the
German Maritime Federation (BVWW)
, which represents around 450 companies in the recreational boating industry in Germany.
EBI (European Boating Industry)
, representing the national organizations of the recreational boating industry in Europe, also participates in the consortium along with the German Ocean Foundation (Germany), the
Sea Teach
educational center (Spain), the
National Technical University of Athens
(Greece) and Frederick University (Cyprus).
The Environmental Officer curricula will be developed over the next two years and the resulting course will be online, free and accessible to all. In addition, the curricula will respond to targets set by the European Green Deal and the UN Sustainable Development Goals (SDGs).
The consortium will analyze the existing legal frameworks and skills gaps in Germany, Spain, Belgium, Greece and Cyprus. Frederick University has undertaken the task to design the curricula so as to meet the current environmental practices and skills needed within the recreational boating and nautical tourism sectors.
Coordinating the project on behalf of Frederick University,
Dr Emmanuel Nicolaides, Researcher and Faculty member of the University's Department of Maritime Transport and Commerce
, comments: "
Due to the increased environmental awareness and the complexity of the current legal frameworks -both European and national- in the field of nautical tourism, the development and training of Environmental Officers is more than necessary.
"
"
The invaluable marine ecosystem contributes to the development and maintenance of important economic and social activities. It deserves to be protected
", adds
Dr. Ioannis Voudouris, Researcher and member of Frederick University's academic staff at the Department of Maritime Transport and Commerce.
"
For the first time at a European level, the EnviroNaut project sets the environmental dimension of life-long learning of all professionals in the field of rescreational boating and related professions. EnviroNaut is a project perfectly aligned with the goals of our Department, as our research responds to the great challenge of the sustainable development of the marine and maritime sector
" says
Dr. Athanasia Nalbantis, Research Coordinator at the Department of Maritime Transport and Commerce
.
The consortium's kick-off meeting took place in Hamburg on 24 and 25 March 2022 while the project was presented in May 2022 at the European Maritime Day event in Ravenna. During the event, a workshop was co-organized by the EnviroNaut project where the challenges that the next generation of marine professionals will face as well as the skills and capabilities needed to meet the goals of the blue economy and sustainability were discussed.