News
Frederick University and NTB collaborate on the capital's Architectural Map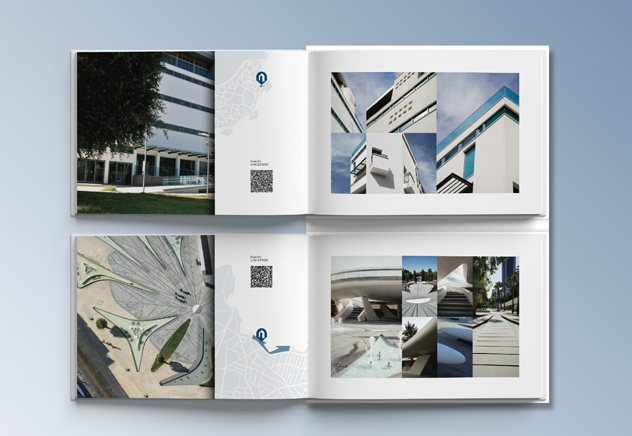 Frederick University student Ms Myria Kyprianidou is designing an Architectural Map of Nicosia, as a result of a collaboration between the University and Nicosia Tourism Board (NTB)
Ms Kyprianidou's design proposal stood out in a competition between students of Frederick University's Arts and Communication Department, who were called to design the architectural map of Nicosia based on the capital's landmarks (classic, modern and contemporary). The Visual Communication Program's students collected all information needed on places of architectural interest and worked on their projects throughout the Fall Semester 2021. They presented their final design proposals to members of NTB and representatives of the Deputy Ministry of Tourism, Nicosia Municipality and the "Friends of Nicosia" Association.

"Our collaboration is a result of the memorandum signed by our University's Arts and Communication Department and NTB", says Professor Costas Mantzalos, Dean of the Arts and Communication Department."In its long history, our School maintains an outward-looking approach, seeking synergies that engage students in a variety of projects directly linked to the industry and the society while offering academic knowledge. We are especially pleased when collaborations like this bring tangible results."

Mr Soteris Christoforou, Officer at NTB, congratulated all the participating students for their dedication and creativity on the particular project and stated his content as the NTB's collaboration with the University can enrich Nicosia's promotion as a touristic destination.

Forty points of architectural importance worth visiting are included in the map designed by Myria Kyprianidou. The designer chose the legacy font Arno Pro, which refers to Nicosia's Venetian architectural character. The book offers a view of the landmarks situated in Nicosia within the Venetian Walls and the ones outside the capital's major tourist attraction. With emphasis on the architectural details, each page consists of information and QR codes that lead to location instructions via Google Maps.