News
Limassol EU Climate Neutral City Advisor at Frederick University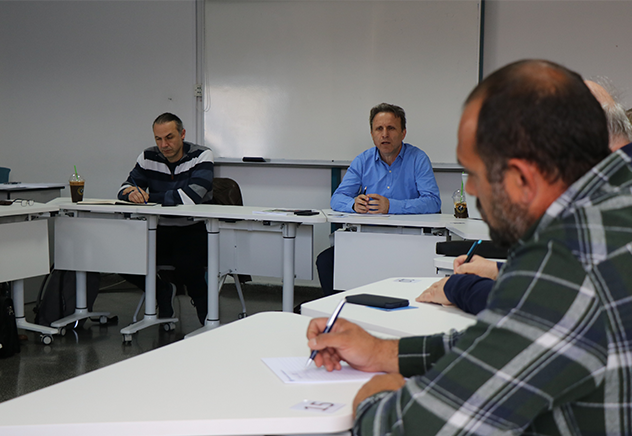 Limassol has been selected as one of the 100 EU cities in the EU Net Zero Cities project to reduce greenhouse gas emissions through climate action, with the ambitious target of achieving 'climate neutrality' by 2030.
Funding in the order of €1bn will be available for a 7-year action plan to be developed for Energy, Built Environment, Transport, Circular Economy and Sea & Coast thematics.
As the leading maritime educational organisation, Frederick University has been appointed by Limassol Municipality as Scientific Advisor for the Sea & Coast, which includes operations at the commercial port, marina, water sports, coastal beaches and protection of the marine environment. The 1st stakeholder workshop was conducted on 15th February, where the Cyprus Foundation of the Sea, relevant authorities and operating companies discussed the ambition and provided a framework for developing the action plan.
A meeting was then held on 15th March at the Limassol Campus of Frederick University with Mr Bob D'Haeseleer, the EU Climate Neutral City Advisor, who provided guidelines and advice on how to identify and progress radical action to accelerate the achievement of targets towards climate neutrality.
Emphasis was given to the operations of the Limassol port and marina, both of whom participated in the discussions and expressed willingness to participate in actions for the common target. The EU Advisor confirmed the equal importance of the protection of the Limassol marine ecosystem and beach access, oriented towards sustainable citizen well-being.
Dr Angelos Menelaou , Head of the Department of Maritime Transport & Commerce at Frederick University, will coordinate the development of this ambitious Sea & Coast action plan, the success of which will depend on a synergistic and collaborative participation of the blue economy cluster organisation, other research institutions and not least the citizens of Limassol. The plan will constitute part of the "Limassol Climate City Contract" to be submitted to the European Union in October 2023.