News
Hackers wanted to join the 6th Cypriot participation to the European Cyber Security Challenge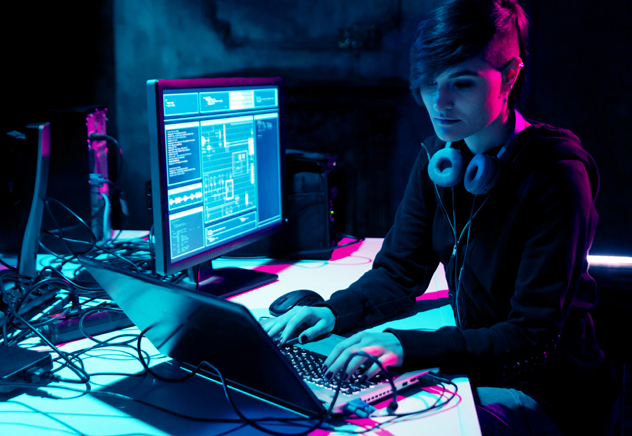 The Cyprus Computer Society (CCS) and the CyberMouflons Cybersecurity Team announce the 6th Cyprus Cyber Security Challenge (CCSC) to be held online from 01 July to 16 July 2023. Frederick University is among the competition's sponsors.
The Cyprus Cyber Security Competition is an annual event that brings together cybersecurity enthusiasts from across the country to test their skills and knowledge in a competitive environment. The competition is open to individuals, and participants will be challenged with a series of tasks and scenarios designed to simulate real-world cybersecurity challenges. The Cyprus Cyber Security Competition is a great opportunity for individuals to showcase their cybersecurity skills, learn from peers and experts, and have fun in a challenging and exciting environment.
The CCSC aims to form the National Team that will represent Cyprus in the respective European Cyber Security Challenge (ECSC). The national competition is open to all ages but only those between the ages of 14-25 years old are eligible to be part of the national team. In particular, young people (with birth years 1998-2009 inclusive) from secondary school students, students, cybersecurity professionals and researchers and hackers. It is noted that beginners and/or self-taught people are encouraged to take part in the competition as there will also be introductory exercises for those not experienced but who wish to test their knowledge and skills in a CTF (Capture the Flag) competition.
The top players of the CCSC will receive training and will be prepared through the year in order to represent Cyprus in the European Competition ECSC which will take place on 24-27 October in Norway.
The Cyprus cybersecurity team is prepared by mentors-volunteers from the CyberMouflons community and member of the Advisory Board who, among other things are coordinating the challenges, the selection of candidates and the training of the top players.
CCSC22 is held under the auspices of the President of the Republic of Cyprus, Mr Nikos Christodoulides, the Ministry of Defence, the Ministry of Education, Sports and Youth, the Commissioner for Communications through the Digital Security Authority and the
Cyprus Police.
You can register here by June 14th.
More information can be found on the competition website https://ccsc.org.cy/. Those interested can contact Mr. George Michael, member of CCS B.o.D. (tel. 22460680, and gm@ccs.org.cy), as well.
Frederick University is a proud sponsor of the competition among other esteamed academic institutions and organizations: Deloitte, European University Cyprus, Exness, EY, Grant Thornton, KPMG, Odyssey Cybersecurity, Oracle Academy, Qsecure, Try Hack Me, UCLan Cyprus University and Silensec.