News
The contribution of trained students in a Bus Fall Simulation Exercise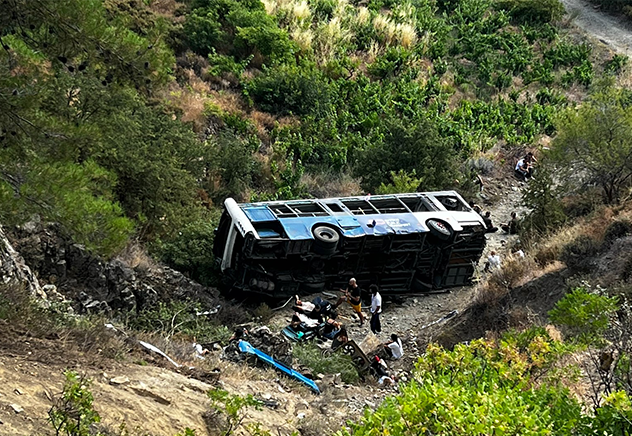 After an invitation from the Ambulance Services of OKYPY, students of the Nursing program at Frederick University and the Diploma in Ambulance Crew at the Frederick Institute of Technology participated in the exercise 'Hippocrates 2023,' which took place on Wednesday, July 26, in Limassol.
The main purpose of the exercise was to assess the readiness and effectiveness of the Ambulance Services of OKYPY and the 'Hazardous Area Response Team' (HART), specializing in managing mass casualties.
The scenario of this exercise involved a bus crash with 40 passengers in a high-altitude, rugged, and steep terrain. Students who have been trained through theoretical and laboratory courses as well as practical training in the immediate management of emergencies and urgent health incidents, specifically in extrication, rescue, care, and transportation of trauma patients to the hospital, approached the rugged area. They successfully extricated and stabilized the condition of the injured and safely transported eight polytrauma patients to hospitals.
Ms Riana Konstantinou, Head of the Ambulance Service, expressed her gratitude to the students, stating that their professionalism, responsibility, and undeniable willingness were admirable.