News
Nursing students raising awareness about kidney health promotion on World Kidney Day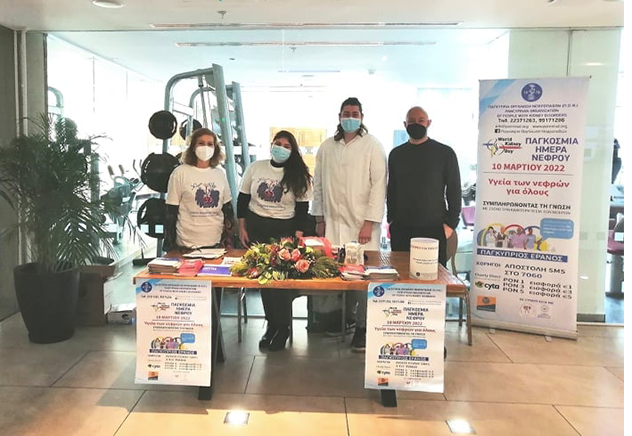 Students from our University's
Nursing Department
actively participated in events organized by the
Pan-Cyprian Association of Friends of Kidney Patients
on World Kidney Day.
These events aimed to raise public awareness about kidney health promotion and the prevention of kidney diseases. Our students conducted blood pressure and blood sugar measurements, providing informative material to the public at various locations, including the Mall of Cyprus, Nicosia General Hospital, Sana Gym in Nicosia, and the Limassol Town Hall.
Notably, there were cases of attendees with elevated blood pressure and blood sugar levels who received information on preventive measures and maintaining good health. The public also received education about organ donation and transplantation procedures, emphasizing the significance of a healthy lifestyle.
These dedicated students were accompanied by Dr Alexandros Argyriadis, an Associate Professor and Vice-Chair of
Frederick University's Nursing Department
.