News
Awarding of students in the exhibition 'Feminization of Poverty' in Limassol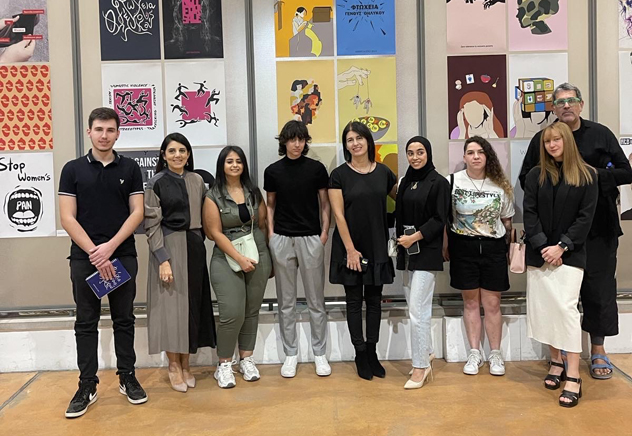 On November 3rd, a visual arts exhibition titled "Feminization of Poverty" was inaugurated, featuring works by students of the Department of Arts and Communication at Frederick University.
The exhibition was organized by the
Pancyprian Association of Single Parent Families and Friends
in collaboration with Frederick University. It was hosted at the Panos Solomonides Municipal Cultural Center in Limassol and ran until November 5th.
The inauguration was conducted by a representative of Ms. Josie Christodoulou, the Commissioner for Gender Equality. Ms. Argentoula Ioannou, President of the Pancyprian Association of Single Parent Families and Friends, and Ms. Natassa Frederickou, President of the Council of Frederick University, were also in attendance.
The works of the students were the result of collaboration between the University and the Association, within the framework of the pedagogical initiative Frederick University Living Lab (FULL), based on a student-centered approach to learning and teaching. The courses offered in this way are conducted in collaboration with society through an organization or entity. In this particular case, the collaboration with the Association of Single Parent Families and Friends led to the creation of the works exhibited, which will be included in the Association's 2024 Calendar.
Under the guidance of the instructor of the Illustration course, Ms. Hourig Torossian, our students worked for a full 13 weeks on the subject of women's poverty. They researched, learned about the factors contributing to it, its impact on women, and created their works.
Congratulations to everyone, especially to those whose works stood out and were awarded: Haifaa Abdulaal, Andrianthi Andreou, and Filippos Tymvios.