News
70+ companies from Cyprus and abroad at the University's Career Fairs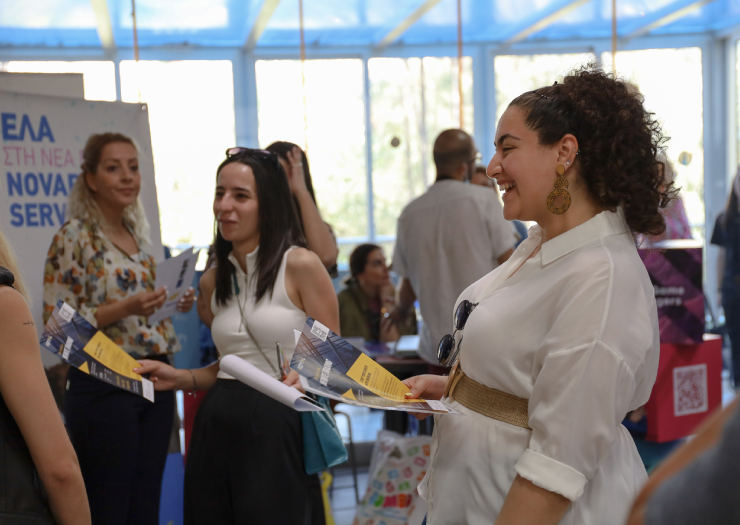 Frederick University organised with great success two Career Fairs, on the 17th of May, in Limassol, and on the 19th of May, in Nicosia
The participants of the Career Fairs included more than
70 of the largest and most important companies
, organisations, and professional bodies that represent a wide range of activities in Cyprus, as well, as abroad. The companies/organisations informed current students and graduates about the national and international job market, as well as the available work opportunities and internships.
At the same time, prospective students were familiarised with the innovative undergraduate and postgraduate study programmes of Frederick University, and the skills required to be successful in their field of interest, by meeting both organisations and University students with active involvement in their field.
The Career Fair of Frederick University is part of the general philosophy of the University, and it aims to help students and graduates to set their career goals, while at the same time it helps them to connect with organisations, companies, people, and opportunities through multifaceted and specialised methods so that they can achieve their goals. "
All of this is achieved by bringing students in contact with the industry, even during their studies, through their internships, their involvement in the University's research groups, their involvement in real life work conditions, and of course, with career fairs. On behalf of the University, I would like to thank the companies and organisations that participated in the two Career Fairs, the students and graduates who attended, but also everyone who supported the organisation of the two events to the point that they were so very successful
", said the Director of Studies and Student Welfare Service, Ms Andrea Athanasiou.