News
Conference on Blockchain technology applications for SMEs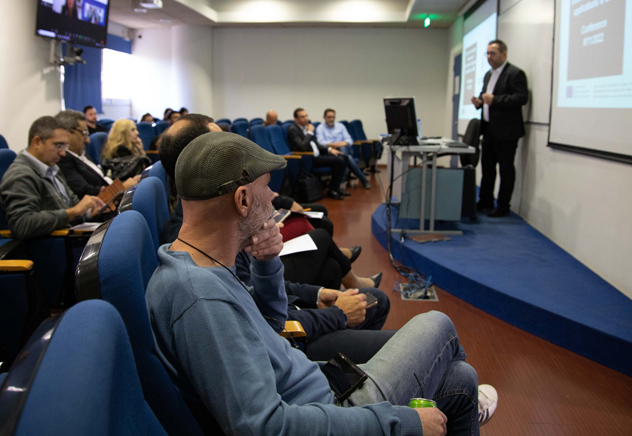 Blockchain technology awareness to help SMEs catch up with digital advances they may have missed
Frederick University and the Mobile Devices Laboratory (MDL) held a conference on high level knowledge awareness of BlockChain Technology applications in SMEs, within the framework of the Erasmus+ funded BCT4SMEs project.
The conference was held on Wednesday 9 November 2022 at Frederick University, attracting professionals from various fields. The BCT4SMEs project seeks to help small and medium-sized enterprises (SMEs) catch up with any technological or digital advances that they may have missed by providing a personalised learning tool. Dr Achilleas Achilleos, Lecturer, Co-Director of MDL and principal investigator of the BCT4SMEs project, offered an overview and shared the project's results, demonstrating its intellectual outputs.
Keynote speaker Dr. Kyriacos Pavlou, Managing Partner and Director of Electi Academy based in Cyprus and the UK, talked about Blockchain as a game-changer for small and medium-sized enterprises while Ms Christiana Aristidou, Founder and CEO of the Hybrid LawTech Firm shared her experiences from applying innovative blockchain solutions in her field of expertise.
Speeches were followed by a discussion through which the audience showed great interest and posed interesting questions to the speakers.
Frederick University's Mobile Devices Laboratory is participating in the BCT4SMEs project, helping SMEs to use innovative technologies and practical digital strategies, empower themselves and reach greater growth and success.