Synthesis, formulation and evaluation of Pharmaceuticals (SFEP)
Profile
Main thematic areas
Polymer synthesis, Pharmaceutical Chemistry, Pharmaceutical analysis, Radiopharmacy
Collaborate with us
We work with businesses and organisations of all sizes and sectors. Click here to find out how our research can help you through consultancy, licensing and technology transfer, collaborative research and more.
Overview
The main research interests of the Synthesis, formulation and evaluation of Pharmaceuticals (SFEP) Unit are:
Preparation of polymeric systems with the ability for microphase separation, leading to the formation of well-organized nanomorphologies in solution and in the solid state and the evaluation of polymeric materials to act as delivery systems for drugs and biological molecules.
Preparation of polymeric nanomaterials of pharmaceutical interest
Study of the coordination chemistry of radiometals with new donor atom systems for synthesis of new stable building blocks with the required physicochemical properties for the preparation of pharmacologically active compounds.
Design, synthesis and characterization of pharmacologically active complexes that bear on the one hand the coordinated radiometal (building blocks) and on the other the desired pharmacophore group that gives pharmacological activity.
In vitro and in vivo evaluation of the radiolabelled compounds.
Design, synthesis and biological evaluation of compounds with pleiotropic activity.
Structure-activity relationship study of antioxidant and/or anti-inflammatory derivatives.
Agents against inflammation, oxidative stress, metabolic syndrome, cardiovascular diseases and neurodegenerative disorders.
In vivo and in vitro methods for biological evaluation of compounds with pharmaceutical interest.
Toxicological evaluation of pharmaceutical compounds.
| Start Year | Project Title | Lead Partner/ Assignee | Funding from | Project Website |
| --- | --- | --- | --- | --- |
| 2022 | Development of novel polymeric nanocarrier drug delivery system for melanoma therapy | Frederick Research Center | Research & Innovation Foundation (Cyprus | N/A |
| 2021 | Σύνθεση και χαρακτηρισμός νέων νανοφορέων με βάση το PLGA και των αναλόγων συμπλεγμάτων ρηνίου τους | Frederick University | Frederick University | N/A |
| 2021 | Νέες ενώσεις πολλαπλών στόχων με πιθανή δράση κατά των καρδιαγγειακών και νευροεκφυλιστικών νοσημάτων | Frederick University | Frederick University | N/A |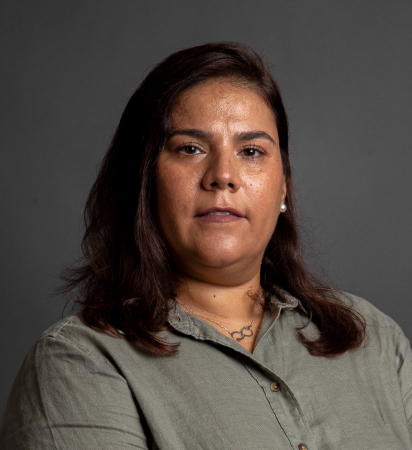 STORIES
SSFEP bridges multidisciplinary research fields with the goal of improving targeted selectivity, biological activity and reducing potential toxicity of active pharmaceutical compounds.
Dr Maria Rikkou Kalourkoti, Lead Researcher