Events
Frederick University's 14th Conference on children literature focused on SDGs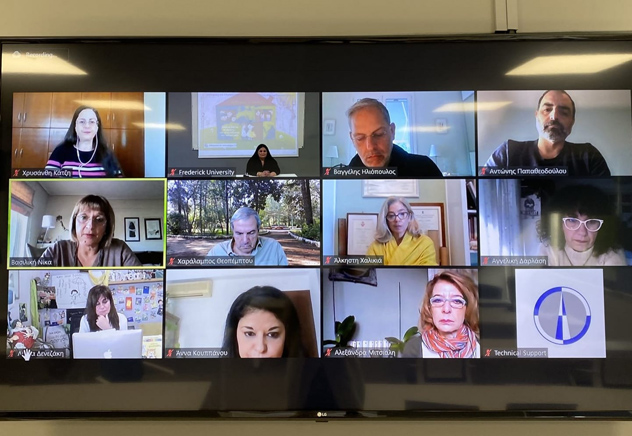 One hundred sixty seven local educators (167), including Frederick University alumni, participated in the 14th Conference on Children Literature which took place online on 6th November 2021.
This edition's theme was "Earth is our home. Children's books in action to change our world" and it centered around the Sustainable Development Goals (SDGs).
Member of the House of Representatives in Cyprus Dr Charalambos Theopemptou was the Conference's keynote speaker. Dr Theopemptou, who serves as Chairperson of the House Standing Committee on the Environment, offered an analysis of all the Sustainable Development Goals and shared interesting facts regarding Cyprus in accordance to the SDGs.
The Conference's organizing committee chose to focus on books relevant to the SDGs which are written by the seven invited authors who presented workshops during the Conference: these were ms Aggeliki Darlasi, ms Liana Denezakis, mr Vaggelis Iliopoulos, ms Anna Kouppanou, ms Alexandra Mitsiali, mr Antonis Papatheodoulou and ms Alkistis Halikia.
For almost a decade, Frederick University and the Department of Education share their passion for literature with educators by organizing the annual conference on Children Literature in collaboration with Rivergate Bookstore. For the conference's 14th edition, we were proud to share our passion with educators willing to learn and promote the SDGs to the future generations.