Events
EHISOC: Extending HF Interference Studies Over Cyprus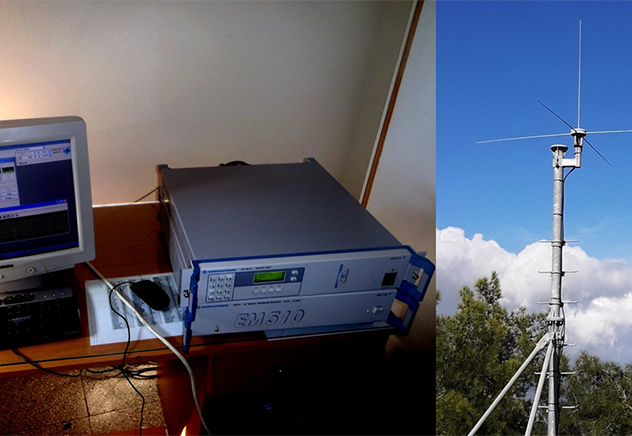 Frederick University's Cyprus Ionospheric Research Group (CyIRG) is organizing a seminar on the EHISOC project on Saturday, November 26 at the University's Department of Architecture Building
Titled "EHISOC: Extending HF Interference Studies Over Cyprus", the project focuses on high-level scientific research in the field of High Frequency (HF) Communications.
The principal scientific goal of the project is to extend the existing dedicated HF interference monitoring system to provide effective measurement and analysis of bandwidth, azimuthal and high-angle (corresponding to signals arriving from high elevation angles) HF spectral occupancy in Cyprus. The incentive for this initiative stems out of the well-known fact that interference from legitimate users is one of the most common problems encountered in the use of the HF spectrum due to its long-range transmission properties. The dataset that will be assembled in the frames of the project will facilitate the investigation of the presence of any systematic component on the variability of spectral congestion in the HF band.
The seminar's program is as follows:
10:00 – 10:05 Welcoming by Dr. Christina Oikonomou, Research Associate, Frederick Research Center
10:05 – 10:15 Presentation on the Cyprus Ionospheric Research Group activities by Dr. Haris Haralambous, Senior Researcher at Frederick Research Center
10:15 – 10:30 EHISOC project overview by Dr. Haris Haralambous
10:30 – 11:00 EHISOC project results by Dr. Antonios Constantinides, Post-doc Researcher at Frederick Research Center
11:00 – 11:10 Educational and awareness activities within the CyIRG by Mr. Avgoustinos Tsaousis, Educational and awareness researcher at Frederick Research Center.
11:10 – 11:30 Break
11:30 – 12:30 Guided tour of "The sun and us" exhibition at Frederick University's 'Stathmos Cultural Center' & open discussion

You can view the event's invitation here.
EHISOC research project is co-funded by the Republic of Cyprus and the European Regional Development Fund (through the DIDAKTOR 'POST DOCTORAL RESEARCHERS' RESTART 2016-2020 Programme for Research, Technological Development and Innovation).