News
Open discussion on Nicosia's public space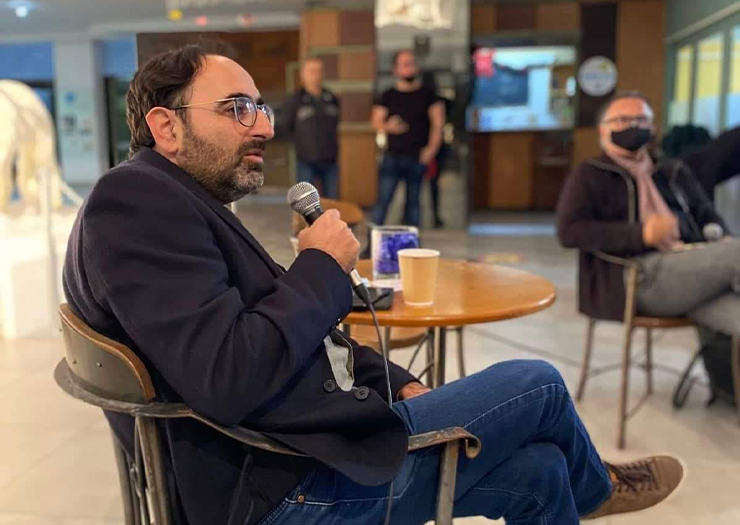 Frederick University held an open discussion at the City Plaza in Nicosia on Thursday, 15th December 2021, inviting the audience to share their thoughts and views on public space.
The discussion was held in the framework of this year's Nicosia Pop Up Festival, organized by Nicosia Municipality and Nicosia Municipal Arts Center. The festival took place in the somewhat abandoned shopping mall of City Plaza in the capital's city center.
Titled "Using, Claiming, Living (in) our cities' public space", the discussion was held in collaboration with the University's Department of Architecture. Members of the Department's academic staff, Dr Byron Ioannou and Dr Lora Nicolaou, offered their views on public space in dialogue with mr Yiorgos Hadjichristou, member of the Urban Gorillas, a Nicosia-based NGO focused on sustainable urban living by enriching community building and bringing change in city spaces.
The discussion was followed by a Q&A session where members of the audience, consisting of active citizens, Frederick University students and media representatives, shared their views and vision of how the capital's public space should ideally be formed in order to be inclusive, interactive, accessible to all and offer quality of life.