News
Webinar on human rights during the pandemic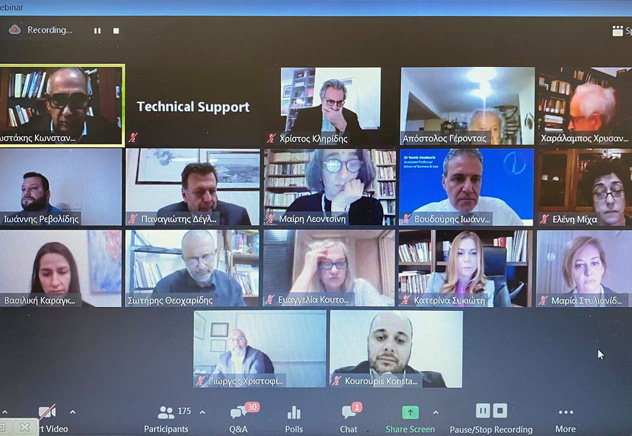 A scientific webinar focused on human rights during the pandemic was organized by Frederick University on March 10th 2021

The University's Department of Law, in association with Frederick University's UNESCO Chair on Lifelong Learning and Adult Education, hosted the webinar during which members of the Department's faculty, academics from Greek Universities and renowned lawyers shed light on human rights affected by the pandemic.

Speakers focused on measures and policies adopted to combat the COVID-19 disease, analyzing whether they were compatible with the protection of human rights. They also referred to issues which were not extensively discussed publicly such as children's rights, gender relations and the right to work during the pandemic.

Speakers included the Cyprus Bar Association's Human Rights Committee's President, Mr Achilleas Demetriades who talked about the constitutionality of measures to deal with the pandemic in Cyprus.

The Conference was attended by lawyers, jurists, members of the wider academic community and the public. It was offered as part of the continuing professional education of the Cyprus Bar Association's members, who received a certificate of attendance.
You can watch the webinar here.