News
Announcement of Scholarships in memory of Michael Frederickou for the academic year 21-22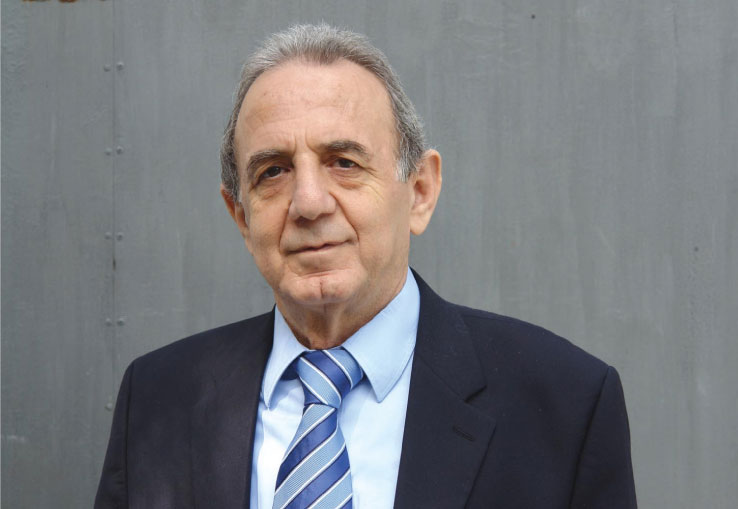 Frederick University and Frederick Institute of Technology, on the occasion of the one-year anniversary of the death of their Founder, Michael Frederickou, are announcing three (3) renewable full tuition fees scholarships for the entire duration of their studies
The scholarships in memory of Michael Frederickou, who offered opportunities to thousands of young people to realize their dreams during his long career, were announced for the first time last year and will be awarded every year with the aim of becoming a continuation of his multi-faceted public service project.
Scholarships will be awarded on the basis of economic and social criteria, as well as the academic performance of the candidates.
Those interested are invited to carefully study the text of this announcement, and in particular the terms and conditions of granting the scholarships, and make sure that they meet the criteria before completing and submitting the application.
For further information and clarifications, those interested are invited to contact the Admissions Office at the email mfscholarships@frederick.ac.cy or at the telephone numbers 22394394 (Nicosia), 25730975 (Limassol).

SCHOLARSHIPS
For the academic year 2021-2022, the following scholarships will be awarded:
Frederick University
Two (2) full tuition fees scholarships for incoming undergraduate students during the 2021-2022 academic year, renewable for the entire duration of the program of study.
Frederick Institute of Technology (FIT)
One (1) full tuition fees scholarship for an incoming student during the 2021-2022 academic year, renewable for the entire duration of the program of study.
RENEWAL CRITERIA AND SCHOLARSHIP RATES
After the academic year 2021 – 2022, the scholarship will be renewed every semester taking into account the overall performance (CGPA) of the student during the previous academic semester and according to the table below.
FREDERICK UNIVERSITY

CGPA

FREDERICK INSTITUTE OF TECHNOLOGY

CGPA

Scholarship percentage

08.00 – 10.00

3.00 – 4.00

100%

07.00 – 07.99

2.50 – 2.99

75%

06.00 – 06.99

2.00 – 2.49

50%

05.00 – 05.99

1.00 – 1.99

25%

0 – 4,99

0 – 0.99

0

TERMS AND CONDITIONS FOR THE GRANT OF SCHOLARSHIPS
Scholarships are awarded provided that those interested meet the admission criteria of the program of their choice.
Interested parties from families with a per capita family income of up to €15,000 are eligible to apply. In calculating the per capita income, the parents and dependent children of the family are taken into account. (Dependent children include children under 18, students, soldiers and students).
The following are eligible to apply for the scholarships:
interested parties who hold Cypriot citizenship and/or are citizens of a member state of the European Union, provided that for a period of three years, prior to the start of their studies, they have resided in Cyprus for a continuous period of at least thirty (30) months and continue to reside (in Cyprus), during the period of submission of their application.
interested parties who are not Cypriot citizens or citizens of a member state of the European Union, provided that they reside permanently in Cyprus and have graduated from a Secondary School in Cyprus.
Scholarships are not retroactive, nor can they be combined with other scholarships or discounts offered by Frederick University or Frederick Institute of Technology.
SUBMISSION OF APPLICATIONS
Those interested must complete a special application form.
Completed applications together with required certificates/ supporting documents to be submitted online to mfscholarships@frederick.ac.cy no later than Monday, September 13, 2021.
EVALUATION PROCEDURE, SELECTION AND RESULTS
All complete applications submitted on time and accompanied by all required certificates will be graded based on economic and social criteria as well as the academic performance of the interested parties.