News
Spring Semester registrations for new, transfer and continuing students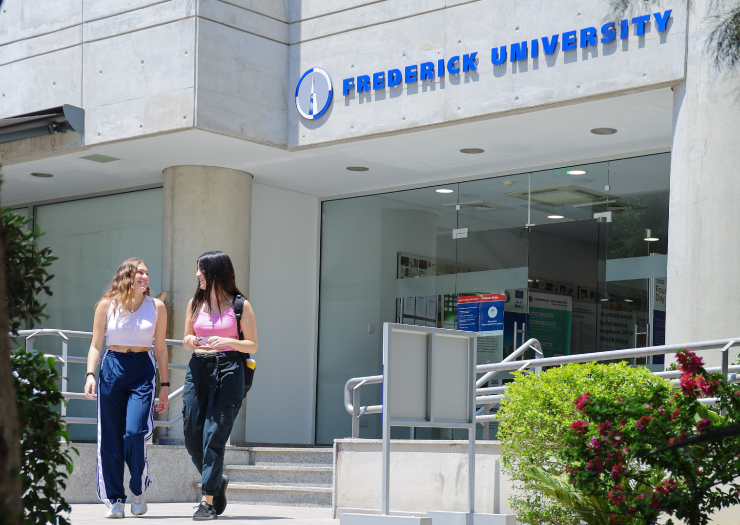 Frederick University accepts applications for the Spring Semester from first-year students and transfer students. Classes begin on 13 February 2023. Here is what you need to do.
New students
You can find our programs of study here:
Undergraduate Programs
Postgraduate Programs
Distance Learning Programs

You can contact our admissions counsellors at any time during the application process. They are available to answer your questions and offer guidance, from choosing the right program all the way through application and registration. They can also answer any general or specific questions about University rules and regulations, student services, accommodation, etc. You can also book an appointment and arrange an on-site visit to discuss with an admissions counsellor in person and have a first-hand experience of the Campus life.

Nicosia Campus
Address: 7, Y. Frederickou Str. Pallouriotisa, Nicosia 1036, Cyprus
Telephone: +357 22394394
Email: info@frederick.ac.cy

Limassol Campus
Address: 18, Mariou Agathagelou Str. Agios Georgios Havouzas, Limassol 3080, Cyprus
Telephone: +357 25730975
Email: info_lim@frederick.ac.cy

Athens Office
Address: 57, Panepistimiou Str. Office 201 (2nd floor), Athens 10564, Greece
Telephone: +30 2103311288
Fax: +30 2103311289

You can find everything you need to know about the admission process here.

International students should meet specific deadlines to allow sufficient time for student visa application.

Continuing Students

Course Registration for continuing students begins on 6 February 2023 and ends on 10 February 2023.

View the Academic Calendar for registration dates and deadlines (add, drop, and withdrawal), classes beginning and ending dates, and public holidays.