News
World AIDS Day: Frederick University promotes prevention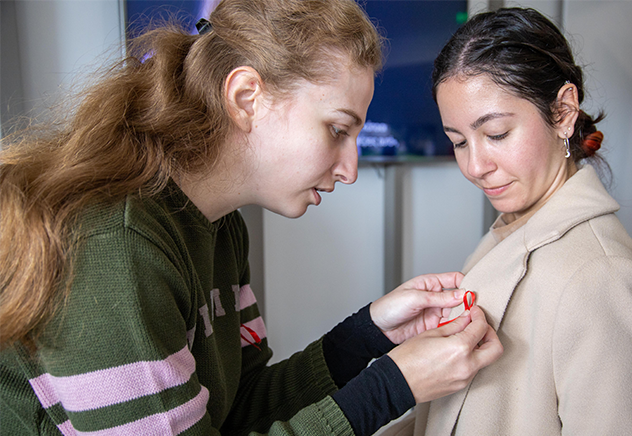 We are committed to providing our students with vital information on sexual and reproductive health, including raising awareness of HIV.
We firmly believe that prevention is the most effective defense against the HIV virus. Today, we focused on raising awareness among our students at our campuses in Nicosia and Limassol, in observance of World AIDS Day.
During our discussions, we emphasized the devastating impact of the virus, which claimed the lives of 650,000 individuals in the past year alone. Shockingly, 4,900 young women between the ages of 15 and 24 are diagnosed with HIV every week on a global scale, resulting in a total of 1.5 million new diagnoses last year. Despite notable advancements in medical treatments, the persistent stigma and discrimination against those living with HIV in Cyprus and around the world remain deeply concerning.
As part of our educational campaign, we distributed condoms and informative material on sexual and reproductive health. We prominently displayed posters featuring our graduates advocating for safe practices, carrying the slogans #PlaySafe and "Consent+Safety=Healthy Relationships."
We would like to extend our heartfelt appreciation to the Mobile Unit of the CYFA (Center for Support of People Living with HIV/AIDS), which offered free testing to our university community at our Limassol campus. We also express gratitude to everyone who wore the symbolic red ribbon, thereby honoring World AIDS Day. This day serves as a poignant reminder to stand in solidarity with those living with the virus, fostering a culture of support and understanding.
We invite you to join us in our efforts to spread awareness and advocate for a future free from the threat of HIV.