News
President of the Council meets head of CY Volunteerism Coordinative Council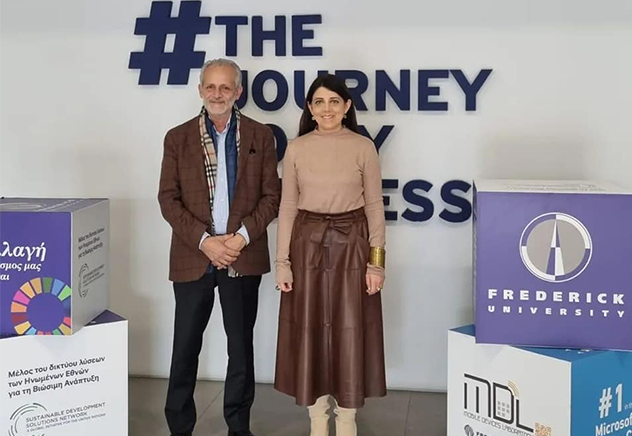 Ms Natassa Frederikou, President of the Council of Frederick University met with representatives of the Pancyprian Volunteerism Coordinative Council led by President Mr. Ilias Demetriou on Friday 17th of February.
Ms Andrea Athanasiou, the Director of the Studies and Student Welfare Service also attended the meeting, during which the two parties exchanged views on further developing their cooperation to achieve common goals. They also focused on their mutual intention to promote volunteerism and engage the youth towards social change.
"We need to promote volunteerism and engage the youth in being active citizens. This is a common goal and we will work towards achieving it",
said Ms Frederickou.
The President of the University's Council and Mr Demetriou agreed to sign a Memorandum of Understanding between Frederick University and the Council of Volunteerism in the near future, to further develop their cooperation.