News
Dr Menelaou appointed scientific advisor of an ad hoc committee on Limassol sustainable development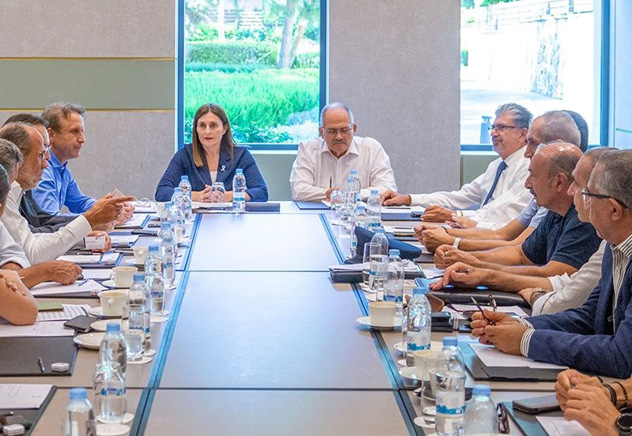 We are delighted to announce the appointment of Dr Angelos Menelaou, Associate Professor and Head of the Department of Maritime Transport and Commerce at Frederick University, Cyprus, as the scientific advisor of the ad hoc committee established by the Cypriot Deputy Minister of Shipping, Marina Hadjimanolis.
In 2022, Frederick University presented the findings of a study commissioned by the Municipality of Limassol, in order to identify the risks on the coastal city's marine and maritime environment. This was the first environmental risk assessment study to examine holistically and simultaneously all the developmental and operational activities that pose risks to the city's environment. The study assesses potential threats and provides recommendations regarding best practices for the protection of the sea and coastal environment. It also calls on all stakeholders involved to work closely together and take joint action to address the challenges ahead, with the aim to ensure the city's sustainable development and quality of life.
The study will serve as a guide to the committee, which will consist of representatives from the Union of Municipalities, the Port Authority, the Department of Environment, the Department of Fisheries, the Coast Guard and Maritime Police, the Limassol Sewerage Board, the Ministry of Transport, Communications and Work and the Deputy Ministry of Tourism.
Photo credit: ©CNA