News
Memorandum of Understanding signed with the Cyprus Nurses and Midwives Association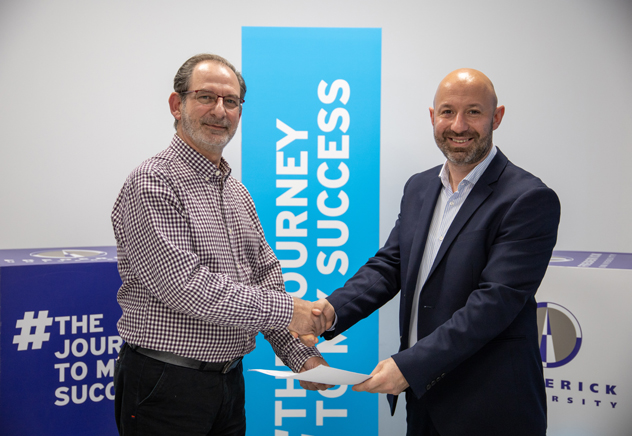 A Memorandum of Understanding (MoU) between Frederick University's Department of Nursing and the Cyprus Nurses and Midwives Associationwas was signed on April 4 at Frederick University in Nicosia.
The MoU was signed by Dr. Alexandros Argyriadis, Head of the School of Health Sciences' Department of Nursing, and Dr. Ioannis Leontiou, President of the Cyprus Nurses and Midwives Association. Also present were Dr. Evanthia Asimakopoulou and Mr. Yannis Dimitrakopoulos, faculty members of the Department of Nursing.
The MoU signifies a commitment to collaborate for mutual benefit, including the development and provision of nursing and midwifery educational programs, knowledge exchange in their fields of expertise, joint participation in national and international research projects, and cooperation in organizing and participating in scientific and other events.