News
Frederick University honored by the Ministry of Health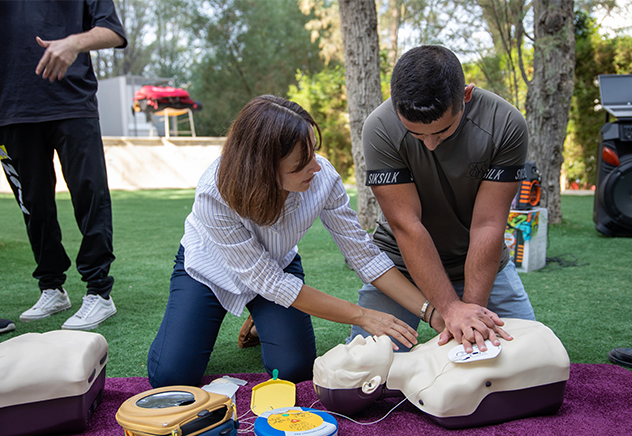 The Ministry of Health has honored Frederick University for its support and contribution to the "2023 Cardiac Restart Week" following the successful organization of an awareness-raising event on Wednesday, October 11th.
Our university community, including academic and administrative staff, as well as students in Nicosia, recently received training on Cardiopulmonary Resuscitation (CPR) and the use of an Automated External Defibrillator (AED). This informative session was part of an ongoing Public Awareness Week on Cardiac Restart, conducted in collaboration with the Resuscitation Services of the Ministry of Health.

We would like to express our sincere gratitude to the Resuscitation Services and the School of Health Sciences for their significant efforts.

Frederick University has signed a Memorandum of Cooperation with the Ministry of Health for ongoing collaboration in the fields of continuing education, delivery of training programs, exchange of best practices, research and innovation.