News
Among the top 101-200 Universities in the world at the Impact Rankings 2022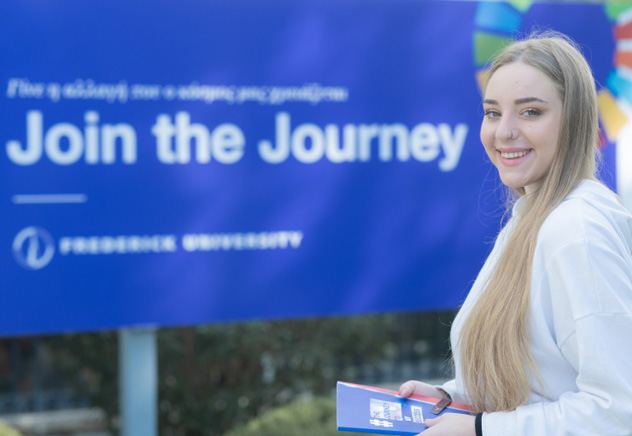 Frederick University ranked among the top 101-200 Universities in the world in four categories, making it one of only two Universities in Cyprus and Greece which overall ranked in the top 301-400 Universities worldwide
With more than 280 additional institutions joining the Times Higher Education Impact Rankings this year raising the total number of participating institutions to 1524, our University continues its strong performance, enhancing its international reputation as it is once again being acknowledged for its quality education, student-centric approach and its contribution towards achieving a more sustainable future for all.

The Times Higher Education Impact Rankings are the only global performance tables that assess Universities against the United Nations' Sustainable Development Goals (SDGs), thus recognizing the Universities' impact on society and the world at large. Frederick University is one of only two Universities in Cyprus and Greece, out of a total of fifteen participating Universities, that ranked in the top 301-400 Universities worldwide.

The Times Higher Education Impact Rankings measure Universities' research, teaching, outreach and stewardship against the United Nations' SDGs. In particular, academic institutions are invited to submit metrics for SDG17 (Partnership for the Goals), which explores how Universities educate the next generation on sustainability, and at least three other SDGs of their choice.

Frederick University ranked among the top 101-200 universities in the world in:

SDG 4: Quality Education,
SDG 7: Affordable and Clean Energy,
SDG 10: Reducing Inequalities,
SDG 17: Partnership for the goals
Frederick University ranked first among all participating Universities in Greece and Cyprus in SDG 17. This achievement reflects the University's efforts to educate the young generation to adopt sustainability, by offering relevant programs of study such as the postgraduate programs of study in "Education for Sustainable Development and Social Change" and "Sustainable Energy Systems" and by integrating relevant subjects in all its curricula. It also acknowledges the University's networking and collaboration with other institutions in Cyprus and abroad for the exchange of good practices and the development of strategic synergies to achieve the SDGs.

The University's particularly high scores this year in the indicators concerning all axes of sustainability, i.e. quality education, environmental issues, social issues and the global partnerships it has developed to achieve the SDGs, confirm the University's strategic goal to become an agent of change.

"These important achievements further strengthen our sustainability strategy, which is now an integral part of the identity and daily operations of our University", says Ms Natassa Frederickou, President of the Council of Frederick University. "This is a long-term project, designed and implemented through innovative actions and initiatives, with the aim of achieving a better future for all, which will meet the needs not only of the current generation but also of future generations" Ms Frederickou comments.

Frederick University's Rector, Professor George Demosthenous, also notes: "This exceptional distinction in this year's Times Higher Education University Impact Rankings is in line with our strategic goals. I'd like to thank and congratulate our University community, especially those who have worked tirelessly and diligently to achieve these outstanding results. We promise to aim even higher and set new goals to be achieved with enthusiasm and virtue".

This year marks the fourth edition of the Times Higher Education Impact Rankings. The overall ranking assesses the performance of Universities in 110 countries, with strong participation of Universities from the USA, the European Union, Australia, the United Kingdom, Japan, and many other countries. This year a total of 1,524 Universities have participated (a 23% increase over last year). This significant increase demonstrates and reflects the growing importance of the SDGs in the field of University education.

Frederick University is a member of the United Nations' Sustainable Development Solutions Network (SDSN) and among the founding members of SDSN Cyprus, which aims to work closely with all sectors of society improving Cyprus' performance in the implementation of the SDGs.