News
Ask Wire and Frederick University join forces to bring sustainable energy to the real estate market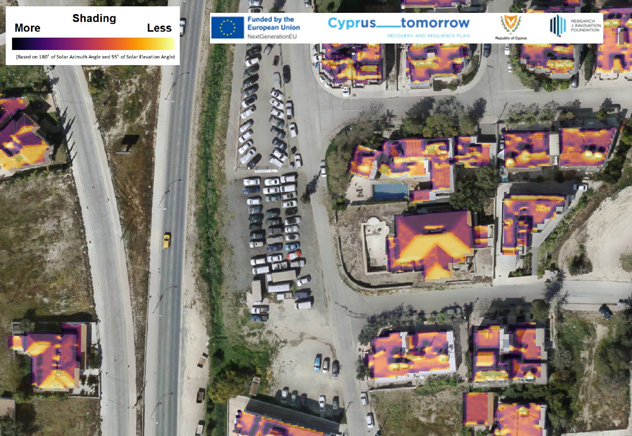 Ask Wire, the real estate data analytics company, announces its collaboration with Frederick University to develop a tool that accurately predicts the energy generation of photovoltaic panels.
This project is made possible by the "Innovation Vouchers" program of the Research & Innovation Foundation, which aims to encourage Small and Medium-sized Enterprises (SMEs) to engage in research and innovation activities.

The tool, PValuate, simplifies the process of assessing the ability of existing buildings to integrate photovoltaic panels and estimates the value of buildings with existing energy generating rooftops. Researchers from Frederick University developed simplified procedures to assess the technical potential of photovoltaics on roofs, both for existing building stock, as well as for properties that may be assessed in the future. Additionally, they created a tool for the calculation of the ability of the building to act as a solar producer. This data was combined with Ask Wire's property profiles to generate the financial performance of a hypothetical photovoltaic installation on a given roof.

Dr Paris Fokaides, Associate Professor at Frederick University, commented that "Ask Wire and Frederick University's partnership enables stakeholders to identify the real needs and challenges of the market, serving society by covering the needs and demands of the sustainable construction industry and creating value-added services."

Pavlos Loizou, CEO of Ask Wire, added that "this project is a significant step towards promoting sustainable energy and environmental actions. As the cost of energy is expected to remain high in the future, and there are increased regulatory requirements to shift to a green economy, PValuate provides retail users with the ability to estimate the cost, energy performance, and financial performance of an installation on any rooftop across Cyprus."