Events
STEM Day for girls aged 9-12 in Limassol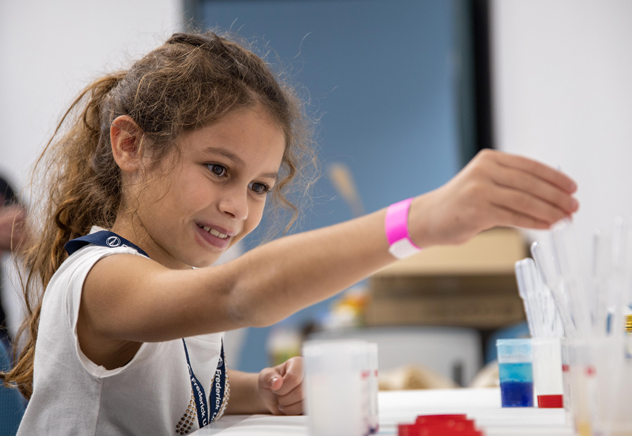 Frederick University is pleased to announce the 2nd STEM Day to take place in Limassol, providing girls aged 9-12 with the opportunity to participate in creative workshops specially designed by our academic and research staff in the fields of Engineering, Physics, and Robotics.
Date: Saturday, November 4, 2023
Time of arrival: 09:15-09:45
Time: 10:00 AM - 1:30 PM
Location: Frederick University, Limassol

Following the successful organization of STEM Days in Nicosia and Limassol, Frederick University invites girls aged 9-12 years to its Limassol campus once again! Girls will have the chance to explore the fascinating world of STEM (Science, Technology, Engineering, and Mathematics) through a series of creative workshops, experiments, and self-empowerment activities.

STEM Day will take place on November 4th, from 10:00 to 13:30 at the University's Limassol campus. Workshops will be led by members of the University's academic community, covering subjects such as Robotics, Physics, Architecture, and Civil Engineering.

In addition to activities for children, parents will have the opportunity to attend a workshop on strengthening their child's self-esteem.

Participation is FREE, but seats are limited and only available on a first-come, first-served basis. Certificates of attendance will be provided to girls and parents who attend the workshops.

To join us, please sign up here. The deadline for registration is November 1st.

This initiative is organized within the framework of Frederick University's long-term campaign, 'To All Women & Girls: Join the Journey in Engineering, Science, and Technology,' aimed at addressing the underrepresentation of girls and women in STEM fields.