News
Frederick University's UNESCO Chair and EOK sign a Memorandum of Understanding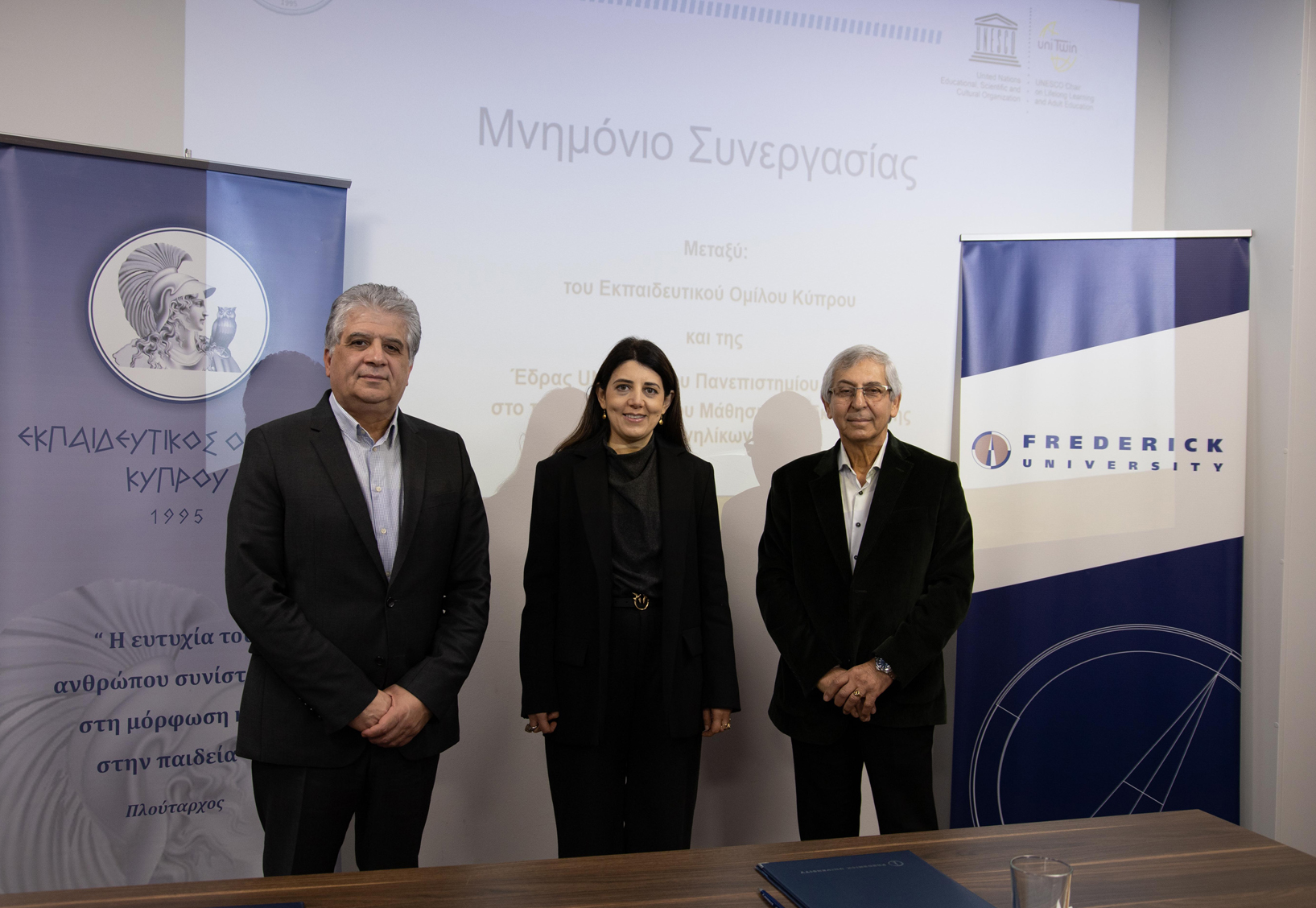 On the 20th of December,
Frederick University's UNESCO Chair in the field of Lifelong Learning and Adult Education
and
EOK (Ekpaideutikos Omilos Kyprou)
signed a Memorandum of Understanding in order to cooperate for activities of mutual benefit.
The Memorandum was signed by
Professor George Demosthenous, Rector and Director of Frederick University's UNESCO Chair
and
Mr Andreas Papoulas, President of the Board of Directors of EOK
, in the presence of
Frederick University's President of the Council, Ms Natassa Frederickou
,
Ms Maria Diakou, Secretary of EOK
and
Dr. Nansia Kyriakou, member of EOK and member of the academic staff
at Frederick University's
Department of Educational Sciences
.
The purpose of the Memorandum is to define the framework of cooperation between EOK and Frederick University, in the
areas of training, research and exchange of views and ideas on matters of educational, cultural and social interest
. Among other things, EOK and Frederick University will collaborate on the organization of lectures, seminars and conferences, host articles by members of the University's academic and research staff in publications published by EOK and produce special editions. Additionally, the two institutions will seek the participation in National and European funded research programs. The two parties have already agreed on
organizing the 22nd Conference of EOK, which will take place in October 2023 at Frederick University's Limassol campus
.