News
How technology contributes to the protection of bird populations: Informative visits to schools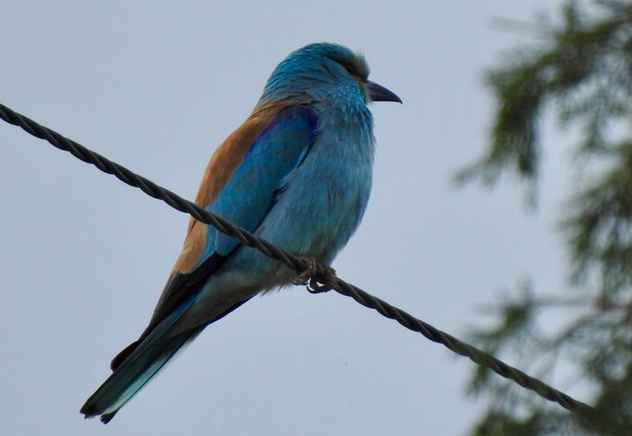 On the occasion of World Earth Day, Dr. Christos Mammidis, Researcher at the
Nature Conservation Unit of Frederick University
and member of the research team of the BIOMON project, conducted a visit on 27th and 28th of April to the Primary Schools of Deftera and Kato Pyrgos.

The purpose of the visit was to present to students the importance of developing innovative technologies for monitoring bird populations in significant ecological areas of Cyprus. The students had the opportunity to learn about the value of Cyprus' bird populations and the contribution of the BIOMON research project to the protection of bird populations and biodiversity.

The BIOMON project, funded by the European Commission through the HORIZON EUROPE - ERA Fellowships program, aims to develop new methods of artificial intelligence (AI) for bird monitoring in high-value agricultural areas of Cyprus using acoustic sensors. Bird populations are significant indicators of the ecological status of an area, and changes in the presence and frequency of birds can indicate environmental changes, ecosystem quality, and threats to their survival.

Frederick University participates in the BIOMON project as the contracting entity. The research team of the project includes Dr. Mammidis and Dr. Haris Papadopoulos, Assistant Professor at the Department of Electrical and Computer Engineering, Electronic and Computer Engineering, and Informatics of Frederick University.