News
Recipients of the Chevron-Frederick University scholarships announced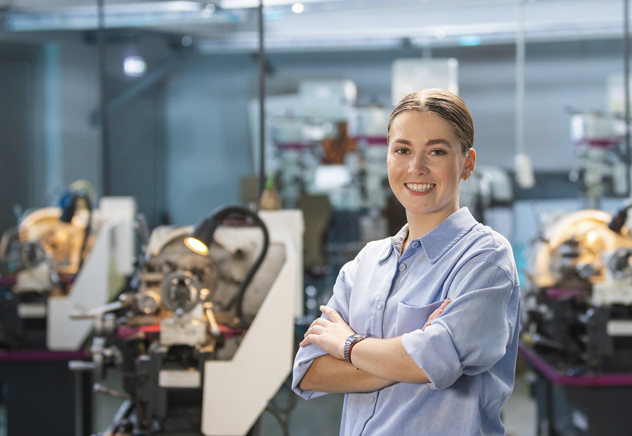 Frederick University and Chevron announce the recipients of the scholarships offered to newcomer female students enrolled in undergraduate programs at Frederick University's School of Engineering for the academic year 2023-24.
The evaluation was conducted by an ad hoc committee and the scholarships were granted based on socio-economic criteria and the applicants' academic achievements in secondary education.

One of the scholarships covers 100% of the tuition fees and the other one 80% of the tuition fees.Following the completion of the academic year 2023-24, a percentage of the scholarship will be renewed per semester, subject to the student's Cumulative Grade Point Average (CGPA), in accordance with Frederick University's scholarship renewal terms as specified here.

Chevron, one of the world's leading energy corporations, and Frederick University have collaborated for the second consecutive year through this initiative to encourage more women to pursue studies and careers in STEM fields (Science, Technology, Engineering, and Mathematics), recognizing the impact of women's underrepresentation in Engineering and Technology. This collaboration is in line with the common goal of promoting gender equality.

The recipients who have secured scholarships are listed below with the initial of their name and surname and the last 4 digits of their ID numbers. The recipients will also be notified in writing with a formal letter.
Full scholarship for the first year of studies
AG - 3196
Scholarship covering 80% of tuition fees for the first year of studies
NM - 8605
We welcome them as scholarship recipients of Frederick University and wish them every success in their studies, while warmly thanking all the applicants who submitted their applications.